Drum, the gig economy's newest entrant just launched with $11 million in funding
Thanks to the rise of the gig economy, people can "be their own bosses" by driving for Uber or Lyft, freelancing their skills on Fiverr or renting out their homes with Airbnb. The newest entrant to the transient work phenomenon is trying to extend those opportunities to the world of sales.
On Monday, Drum announced its launch with $11 million in seed funding. The funding round included participation from Propel Venture Partners, Felicis Ventures, BlueRun Ventures, American Express Ventures, GroTech Ventures, Wildcat Venture Partners, BoxGroup and SV Angel. The company declined to provide its valuation after the early financing round.
Drum is a mobile platform that helps businesses acquire customers via individuals the company calls "drummers," or users who sign up to work as temporary salespeople promoting offers from a given company.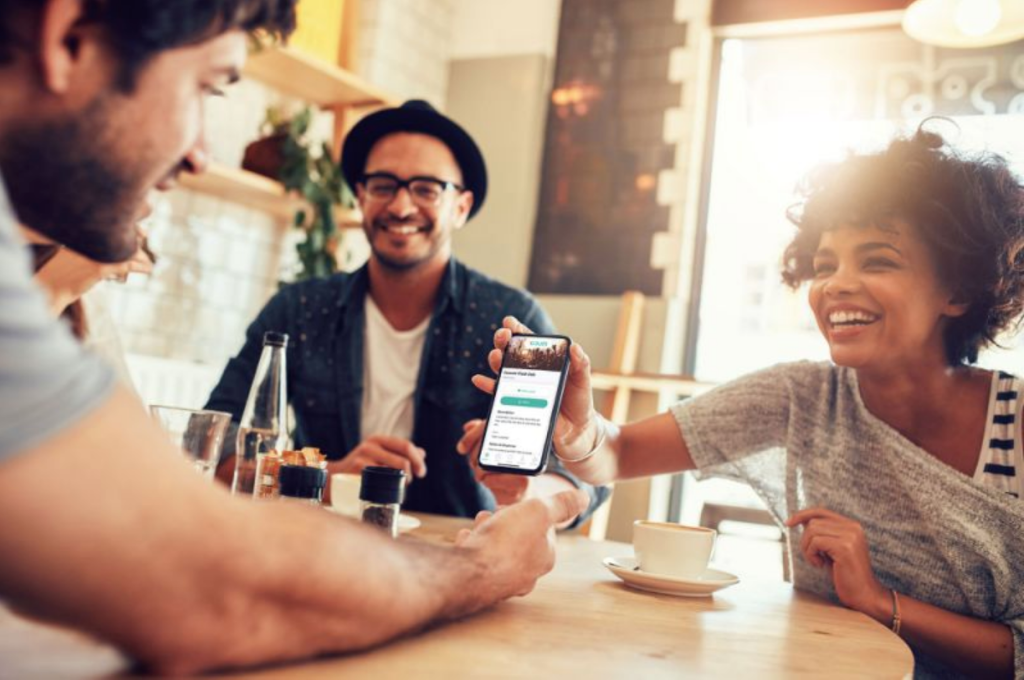 Drummers comprise the beating heart of the business and are paid on commission for their work, with Drum making money by taking a portion of this. About 40% of the commission a business sets per-sale will go to the drummer, another 20% will be split among the users who helped bring that drummer and the business onto the platform, and another 40% will be the take-rate for Drum.
Atlanta-based Drum will initially launch in Georgia and in New York. Buyers will be able to start using the platform and cashing in on offerings drummers sell to them starting mid-October.
The company was born out of the experiences of its three co-founders, Rob Frohwein, Kathryn Petralia and Troy Deus: Both Frohwein and Petralia were co-founders of the Softbank-backed startup Kabbage, which provides funding opportunities to small businesses, who saw a need for these firms to find a way to set up and track a lean salesforce.
The pain point Drum is seeking to resolve is multi-pronged: The platform is trying to give businesses a new avenue for acquiring customers, freelancers a new means of monetizing their time and sales prowess, and customers a new way to learn about and engage with businesses.
For businesses, "They spend a boatload of money on advertising," Deus told Yahoo Finance in an interview. "You just cross your fingers and hope it turns into customers. Or you have to stand up a salesforce, and that salesforce can be very limited by the headcount, and the location."
'Concierge'
But if the business model sounds familiar, it isn't just you. Deus said he's often heard his company conflated with Groupon (GRPN), the e-commerce marketplace connecting users to deals from an eclectic palette of merchants. A platform called Swarmsales links businesses with a global community of sales professionals. But Deus said Drum is taking a different approach, with each contracted drummer serving as a "concierge" of businesses' goods and services.
"What we're providing is this curated experience where these drummers are going out there, they believe in these businesses," he said. "They're trying these products and services, and they're surfacing those back up to people when they need them, and that are relevant to them."
Drum's launch comes in the wake of a rocky year for the performance of other gig economy companies, which rely on independently contracted employees to perform services through transactions facilitated through a broader software company. A recent Gallup study found more than one-third of U.S. workers were involved in a gig-type work arrangement in some capacity – and new companies like Drum are betting this type of setup still has legs.
Recently, the gig economy has transitioned from the labor market trend du jour into an area of scrutiny, with employee classification coming into question with the passage of Assembly Bill 5 in California just this month.
And while Drum as an early-stage venture is understandably unprofitable now, many other gig economy peers have stayed in the red – and have since paid the price in their later public offerings.
Shares of Uber, Lyft and Fiverr each trade below their IPO pricing from earlier this year.
Deus, however, said the opportunities for Drum exist beyond this noise.
"We were talking to these buyers, the consumers, people in the community – they're very apt to already promote the businesses that they believe in, so they're already doing it today," Deus said. "And businesses, they really want customers … they don't have a platform to do that on today."
"It actually works out well on both sides," he said.
Source: Yahoo - https://au.finance.yahoo.com/news/the-gig-economys-newest-entrant-just-launched-with-11-million-in-funding-110004528.html