Amazon Australia to launch Amazon Flex, a service that allows Aussies to deliver Amazon parcels
With a simple premise, Amazon Flex recruits partners to drop off parcels to customers with their own vehicle on their own time. Currently, the service is only available in Melbourne and Sydney.
The service, which began in the US in 2015 and operates in 50 states, aims to expand its delivery network. Furthermore, Amazon Australia has the hopes to 'ramp up' at peak times and speed up delivery times.
For those who are interested in applying for this gig economy job, they must follow a set of requirements. They must own a vehicle and sign up for the service via the Amazon Flex app. Within the app sign-up, the driver must complete a series of background checks before they can start accepting delivery blocks.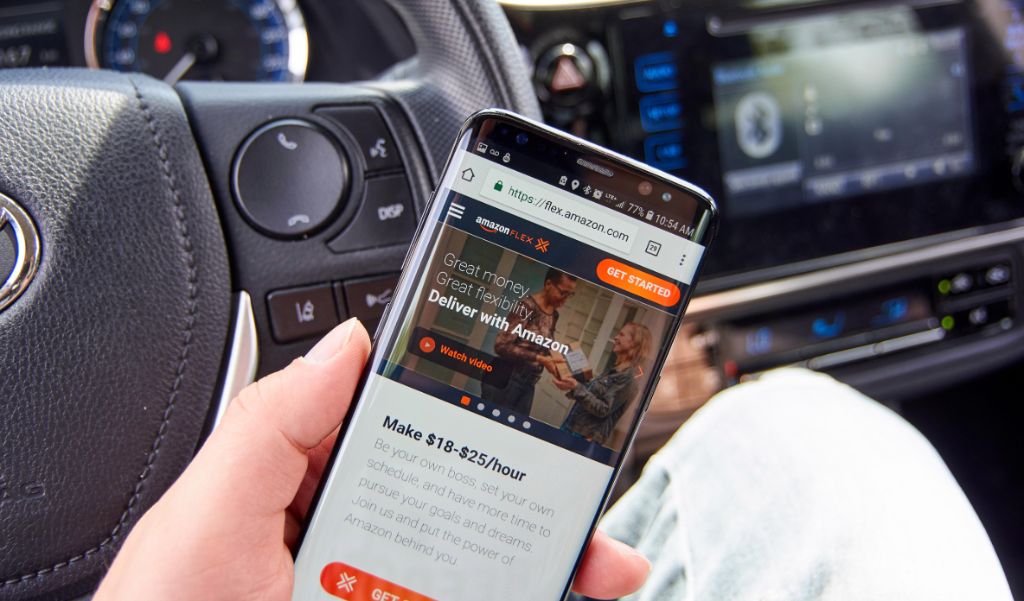 A delivery block is estimated at four hours in length, where they have the opportunity to deliver a series of packages in the city of their choosing. According to Amazon Australia, Flex drivers will 'know the estimated duration and minimum payment' of each block in advance.
This service has been around in the US for several years, but it's not without its faults. When a Flex driver opens their app, they sit and tap the Flex blocks as they can in an effort to beat out the other potential drivers. They will constantly refresh the app so they get their hands on a delivery faster than anyone else, which can result in a lack of work for other drivers.
Moreover, when these drivers lose out to others, they may shift from delivering from Amazon Flex to other gig economy jobs as Uber Eats, Deliveroo, etc. This is not uncommon for this sort of service. In the United States, there has been an ongoing issue with Delivery Service Partners (DSP), who take advantage of this offer and reduce the likelihood of other people using the service.
DSPs, according to Business Insider, often get the volume first as they're cheaper from a cost per-package perspective. DSPs often work shifts lasting 'upwards of 10 hours' delivering hundreds of packages for Amazon from large delivery vans. In Australia, no such service exists.
"Amazon Flex puts delivery partners in the driver's seat, enabling them to earn extra money with the flexibility to choose their own schedule. With visibility of how much they will be paid for a block before they accept it, delivery partners ensure their time on the road is well spent," explains Craig Fuller, the Director of Operations at Amazon Australia.
"We are always looking at new ways to deliver convenience to customers. As customer demand and delivery needs continue to grow in Australia, Amazon Flex gives us the agility to supplement the work we do with our existing carrier partners so we can speed up delivery times and respond to peaks in demand. At Amazon we work backwards from the customer and, with our team of innovators, Amazon Flex gives us the flexibility over time to unlock customer delivery benefits we haven't even thought of yet."
Source: Power Retail - https://powerretail.com.au/news/inside-amazon-australias-new-delivery-service/